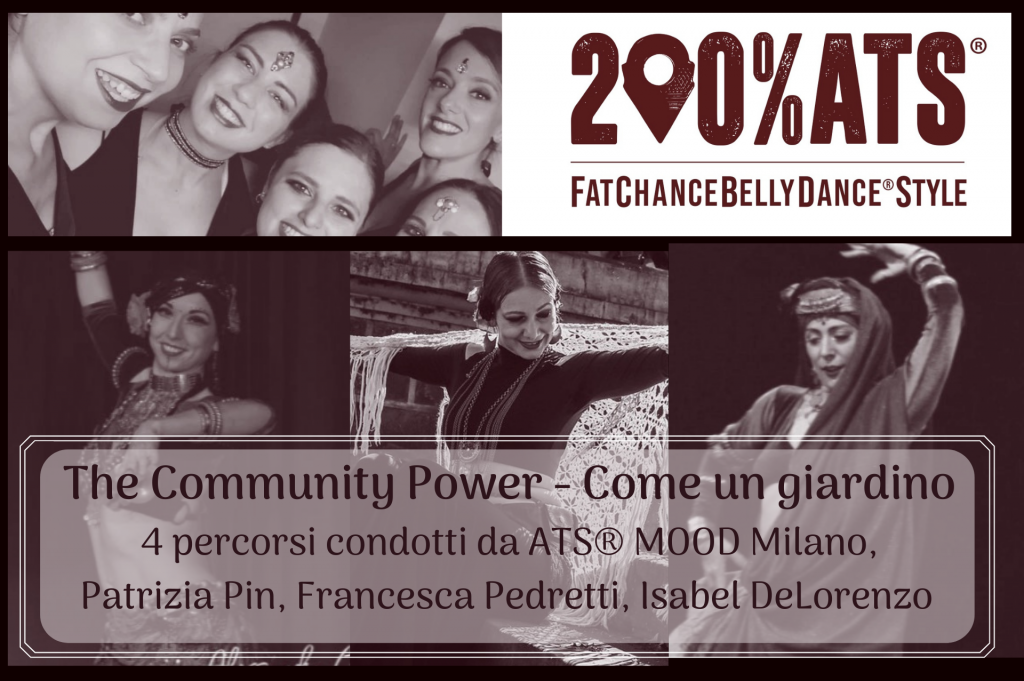 200%ATS 2021 – A special event, brand new
Our event is articulated in Dance path FCBD® Style on the topic "The Community Power – Come un Giardino" related to the metaphor of the garden-community' FCBD® .
The term "path" identifies a package consisting of 1 pre-recorded lesson + live meeting via Zoom.
The 4 courses aim to prepare participants for a special session of Dancing In Flow® related to the theme of the edition.
– Structure of the event:
1 videoconference + 4 special courses Dancing session in Flow®
– Programme:
The videoconference is scheduled for Friday, February 5   7:30PM – 8:30PM
The live meetings via Zoom will take place on SATURDAY 6 AND SUNDAY 7 FEBRUARY.  These meetings will last an hour and a half each;
15 days before the event will be sent to all participants of a link to a pre-recorded lesson with which they can prepare for the live meeting, comfortably from home.
The session of Dancing In Flow® will take place via Zoom SUNDAY, February 7 at 7:30 PM and will be offered live streaming.
All workshop are open level.
It's possible to follow one, two, three or four paths.
The participation in the Dancing in Flow® on Sunday is chosen by the participants.