The renewed demands of social distance have led the artists of this edition to conceive a completely new project:
"Come un Giardino" is a metaphor to describe the community of style FCBD® : nourished, cared for and growing.
"Come un Giardino" is a study project in 4 paths conducted by teachers ATS® MOOD Milan, Patrizia Pin, Francesca Pedretti and Isabel De Lorenzo articulated as follows:
Pre-recorded lesson
LIVE dating on Zoom
Dancing in Flow® Live Youtube
Videoconferencing
REGISTRATIONS OPEN SINCE 15 NOVEMBER 2020 TILL 21 JANUARY 2021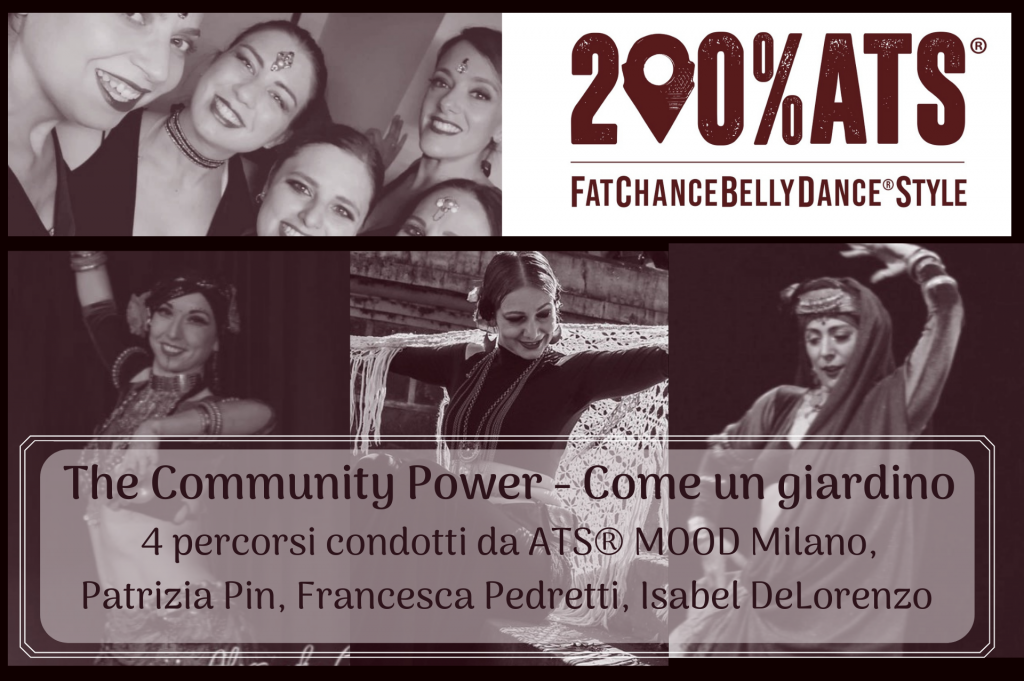 ---
ATS® MOOD Milano – Flourish & Blooming
We grow our improvisation like a luxuriant plant: we will study together how to build the movement and the sequence of combos, in a growing climax, until they… bloom!
Sunday 11.00 – 12.30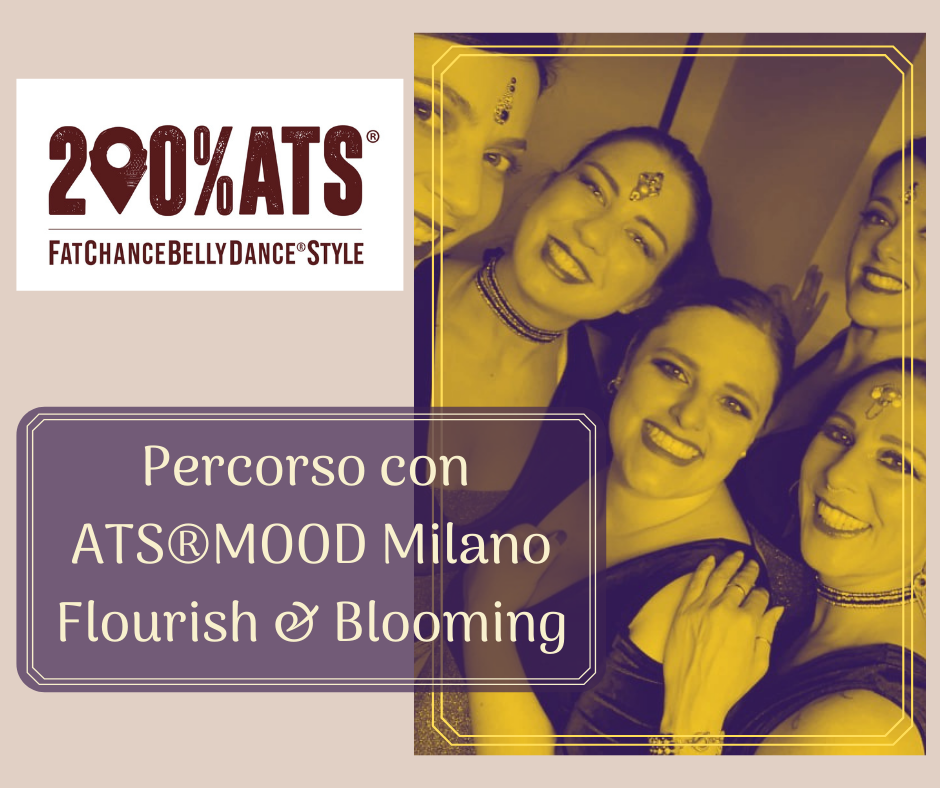 ---
Patrizia Pin – In the rocks, in the wind
An arboreal metaphor to reread our fast vocabulary with particular attention to SPINS. We will work in depth at Grounding but without forgetting delicacy to become tenacious and rooted as rosemary, light as sage leaves and volatile as the scent of lavender.
Saturday 13.00 – 14.30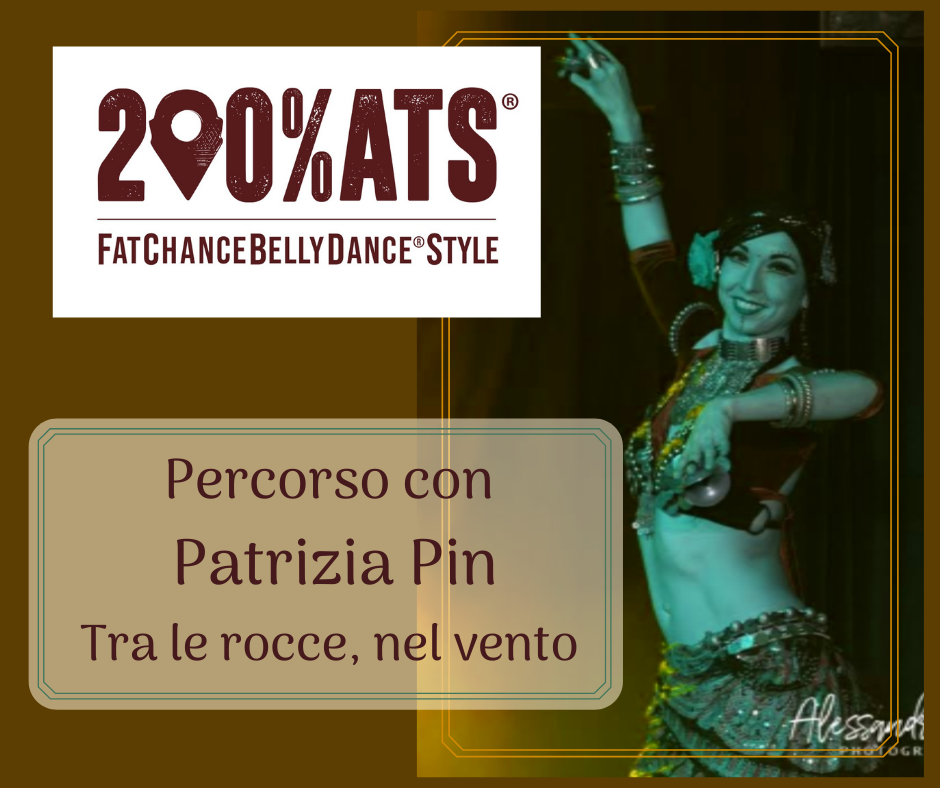 ---
Francesca Pedretti – Il giardino sommerso: lentezza e fluidità
In this path we will cultivate a complex aspect of our technique, that of Fluidity, we will analyze movements and transitions: Arm undulations, Taxeem, Bodywave, Torso Twist, Rainbow and Medusa, moving to canon, replicating the floating atmosphere of the water and the rhythmic breath of the sea.
Saturday 11.00 – 12.30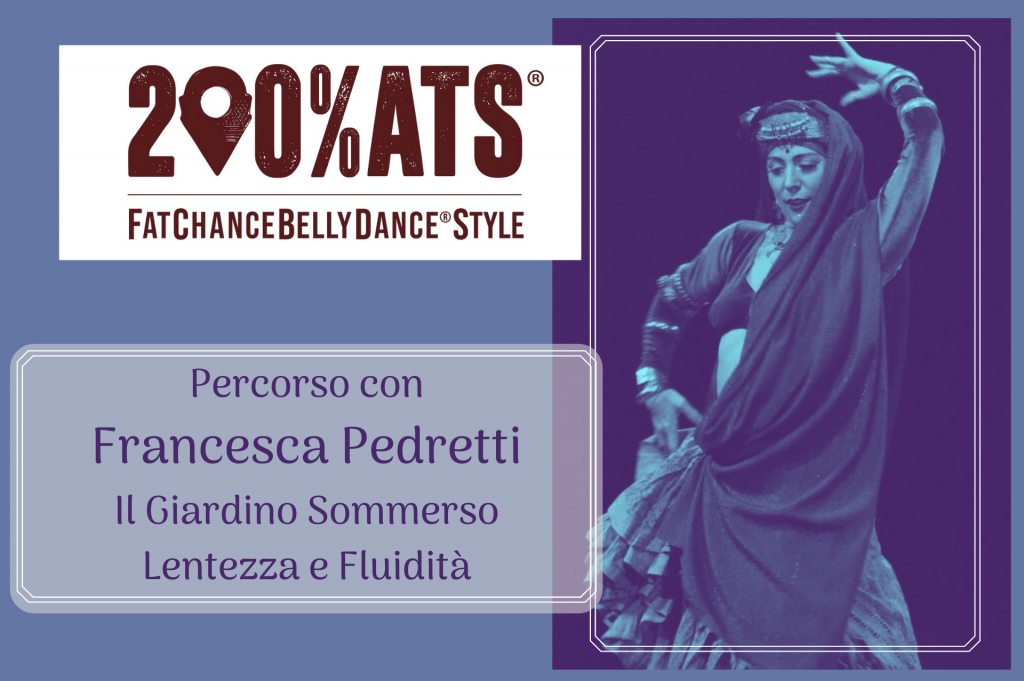 ---
Isabel De Lorenzo – Rose(S)
Flourishes & Embellishments
FCBD® Style Workshop with Isabel De Lorenzo
Sunday 13.00 – 14.30
What exactly are the strengths, embellishments, accents and ornaments that are sometimes a surplus in our dance, but sometimes are an integral part of the movements themselves? How to recognize them, when to insert them?This is the theme of Rose(s), a workshop that touches both the slow repertoire and the fast repertoire of Fcbd®style. The level is open, but it is desirable to know the basic technique.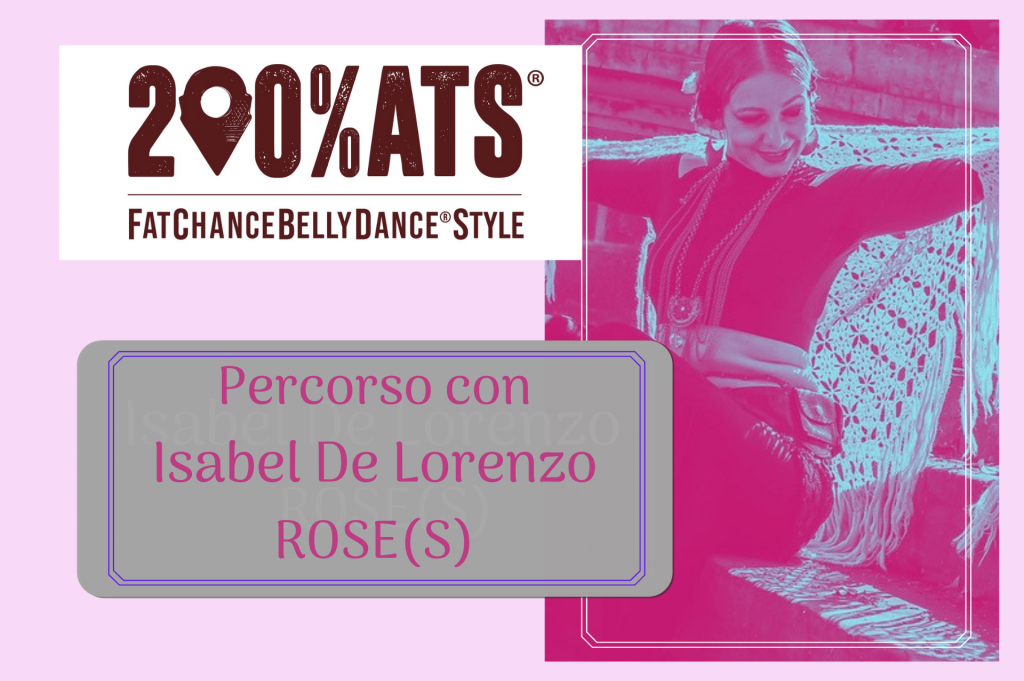 ---
Conferenza 'A garden to grow – Lo sviluppo e la crescita della comunità ATS® FCBD®