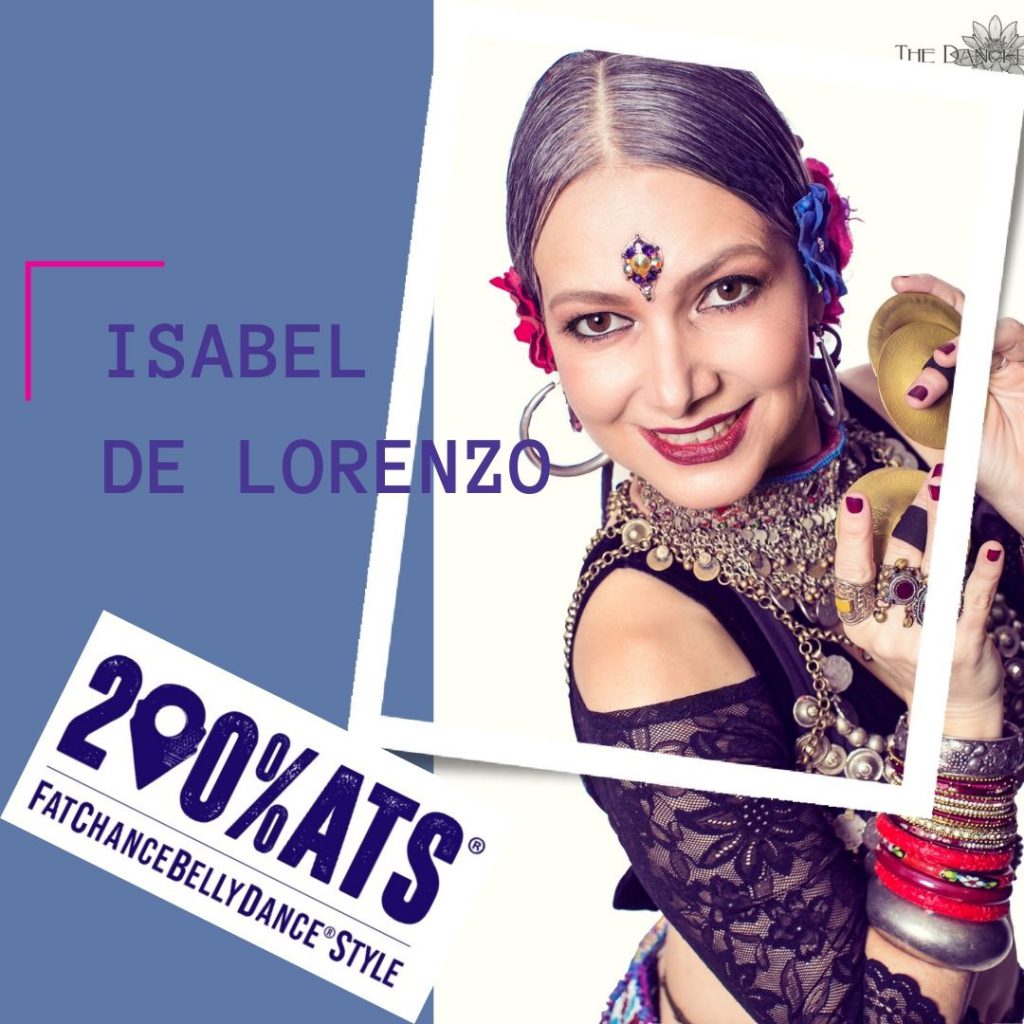 Isabel De Lorenzo – Isabel De Lorenzo – ATS® Teacher e FCBD® Sister Studio® Brazilian born dancer based in Rome since 1998, holding a Bachelor's Degree in Classical Literature (University of São Paulo, 1993). Co-founder of the prestigious San Lo' dance studio in Rome; organizer of the Roma Tribal Meeting (www.romatribal.com); director of the American Tribal Style® Belly Dance troupe Carovana Tribale, Sister Studio of Fat Chance Belly Dance® ; member of the ATS Sisters Collective . Teacher and performer in numerous dance festivals and events in Italy and abroad. Collaborator with many theatre and dance companies with "Frida Suite" being her most recent stage production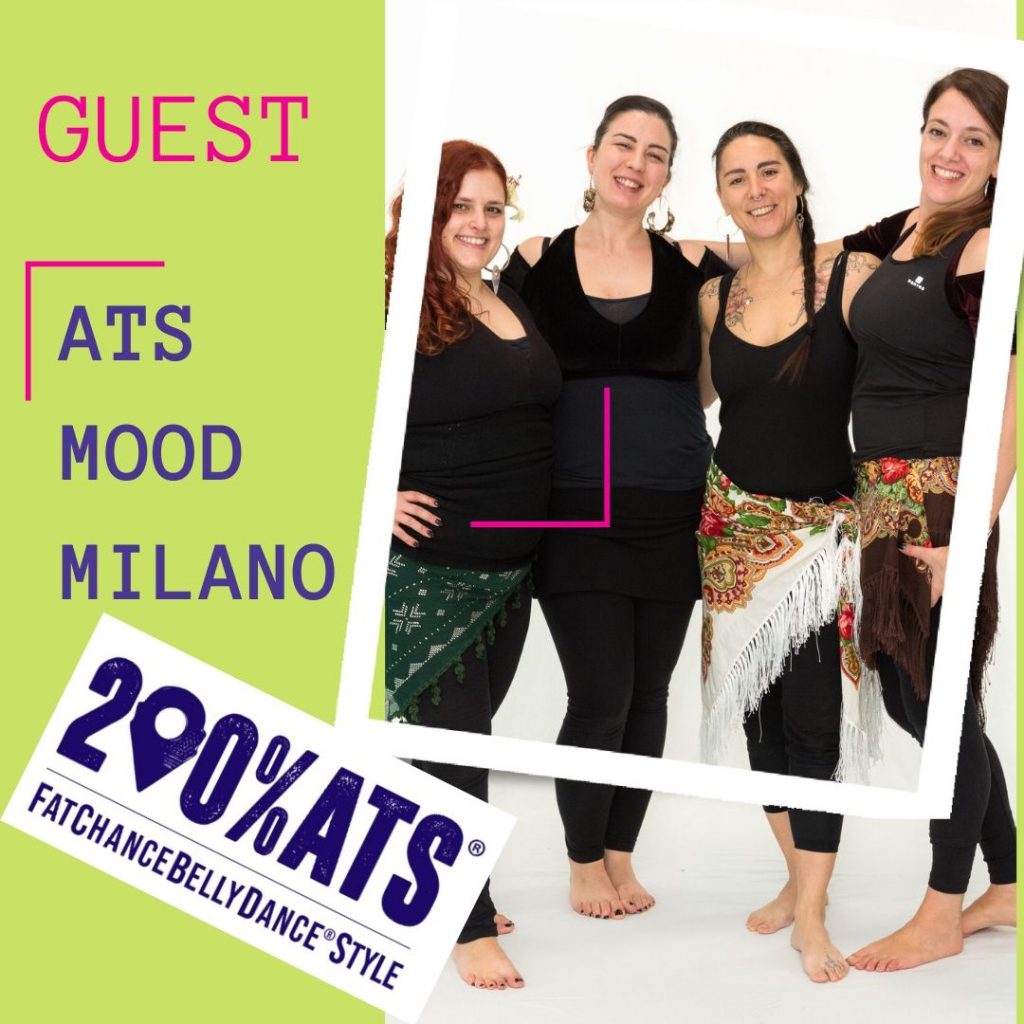 ATS® MOOD Milano – American Tribal Style® Company
ATS® MOOD Milano is an ATS® company born in July 2014 in Milan and directed by Francesca Pedretti. Ines Re, Giulietta Muse, Francesca Pedretti and Eleonora Libanore, (FatChanceBellyDance® Sister Studio), Sara Caratella, Alessandra Brigandì and Agostina Massazza are the company members . They are active as teachers in Milan and neighboring areas, in Genoa and in Modena.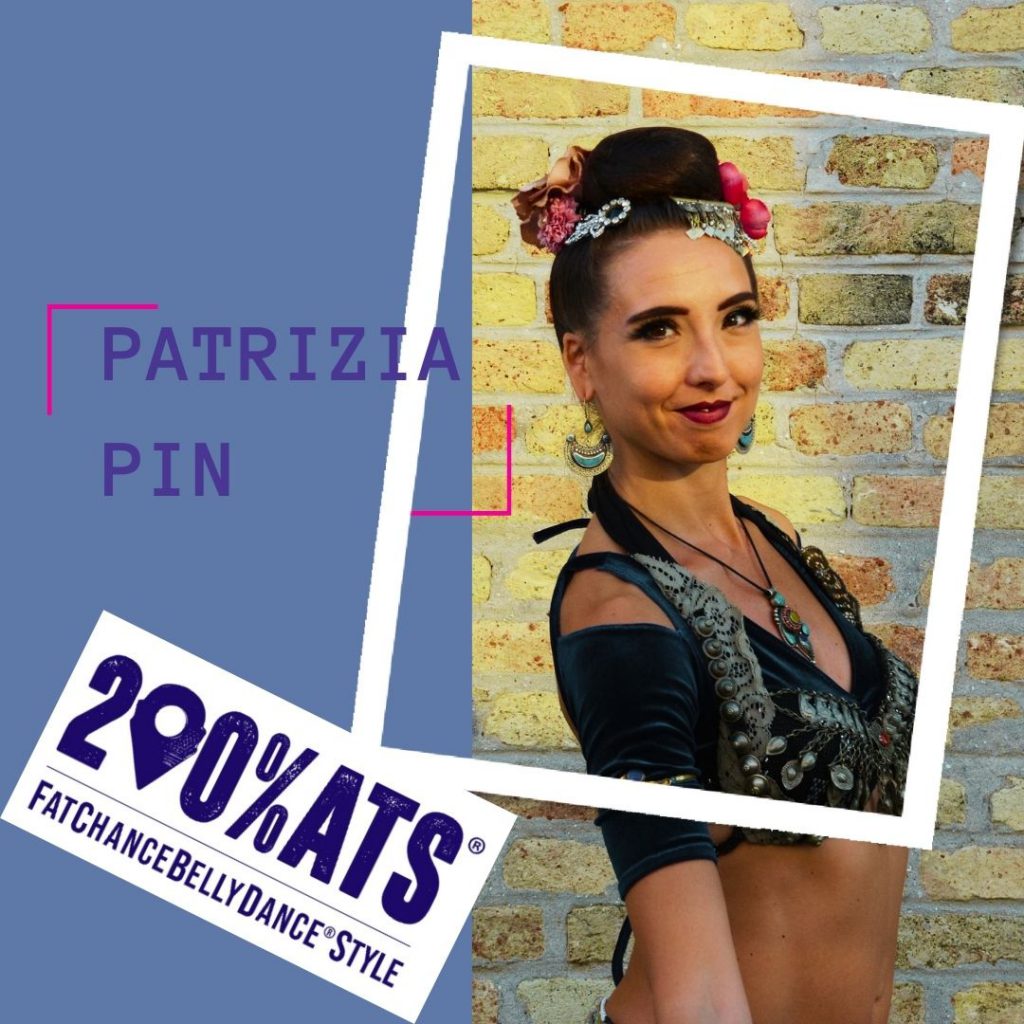 Patrizia Pin – Patrizia Pin is a professional Tribal Fusion dancer and instructor from the Italian North East, currently working in European festivals and holding regular trainings and performances in her area and abroad.
Her strong ballet and modern dance background leads her in the development of her own style featured by the pursuit of unconvetional moves that still got harmony and elegance as well as a strong stage presence.Some of the most important moments in her dancing life are the win as Best Performance at Silk Road Project Festival in Venice(IT), the european tour with the Manca Pavli ́s Amaya Dance Company , international bellydance company based in Ljubljana(SLO) for "Bellydance Infusion Project"show, the 2015 Usa tour to New York City and San Francisco with her collegues Violet Scrap and Alice Giampieri being honoured to perform at Tribal Fest 2015 in Sebastopol, CA. She's also co- producer, with the musician Simone D ́ Eusanio, of the" Tribal Nova" project: Tribal Fusion Bellydance and original live music(tribalnova.weebly.com).
She perfomed in the italian popstar Elisa's video for "L ́Anima Vola tour 2014″.
Patrizia is part of the Tribal & Bellydance Academy "La Divina Commedia": a dance project created by Francesca Pedretti wich blends tribal and theatrical bellydance, featured by some of the most talented tribal artists in Europe and over(www.tribalandellydanceacademy.it)
Patrizia holds regular weekly Tribal Fusion, ATS® and also Oriental Dance classes in her area. In addiction of being a bellydancer she is also a Pilates instructor and ballet elementary classes assistant.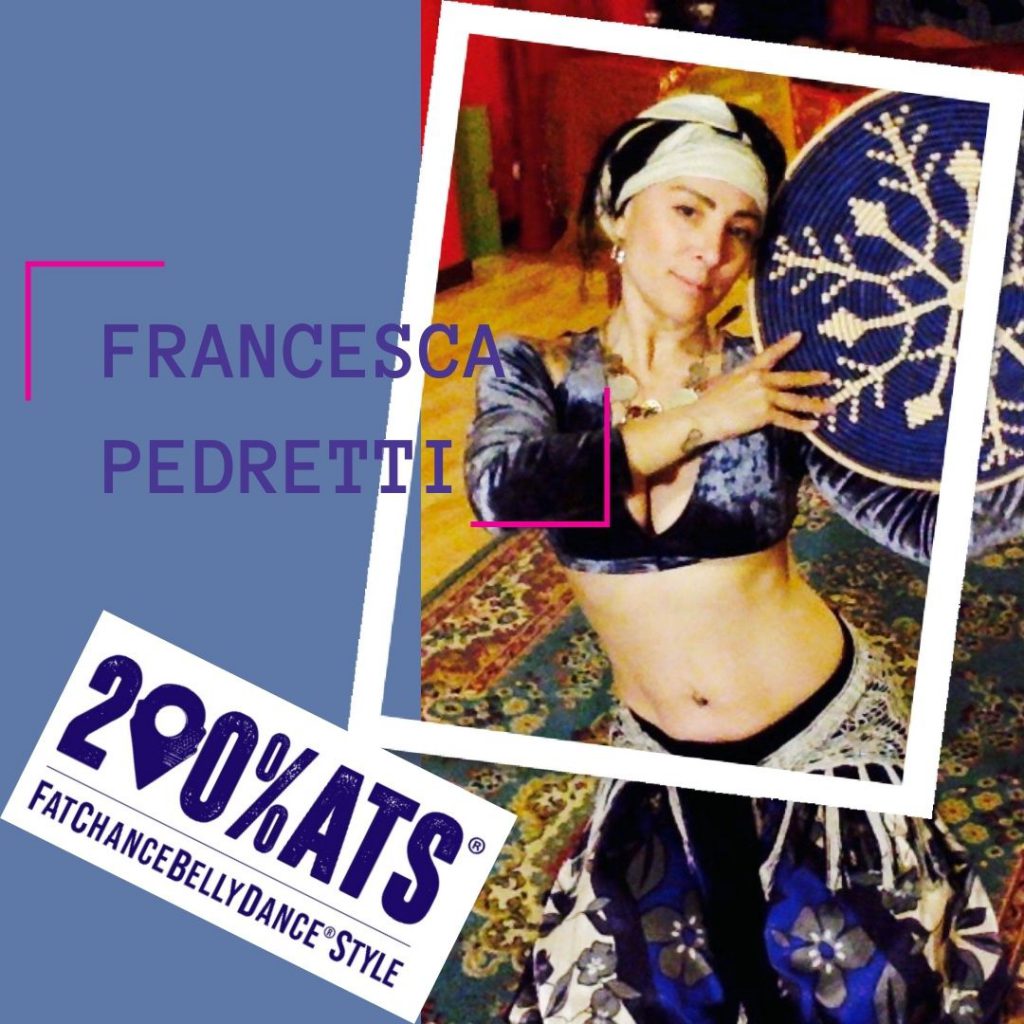 Francesca Pedretti – I met Oriental Dance in '96 in Milan. I actively contributed to the spread in my country of new kinds of Bellydance arrived from the United States: ATS® and Tribal fusion bellydance. I'm Co-founded of the Company Les Soeurs Tribales, pioneers of these new styles in Italy for which I was the artistic director until 2009. Continually update myself studying with Isabel De Lorenzo, the first ATS® teacher in Italy. My latest project Tribal & Bellydance Academy – LA DIVINA COMMEDIA PROJECT® get great consensus and success in Europe and USA; until now,  16 th edition has been done.
In 2014 I created  ATS® MOOD Milano – ATS® company, in June 2017 I attended to the 'Performance Intensive with ATS® Sisters Collective', at Roma Tribal Meeting. In 2017 I'm certified ATS® FatChanceBellyDance® teacher, with Carolena Nericcio Bohlman and Megha Gavin.
I continue my education studying ATS® with Isabel De Lorenzo, Danila Massara dance theater, Stanislavskij theater method with Marianna Esposito and Danza Odissi with Leli Neeraja.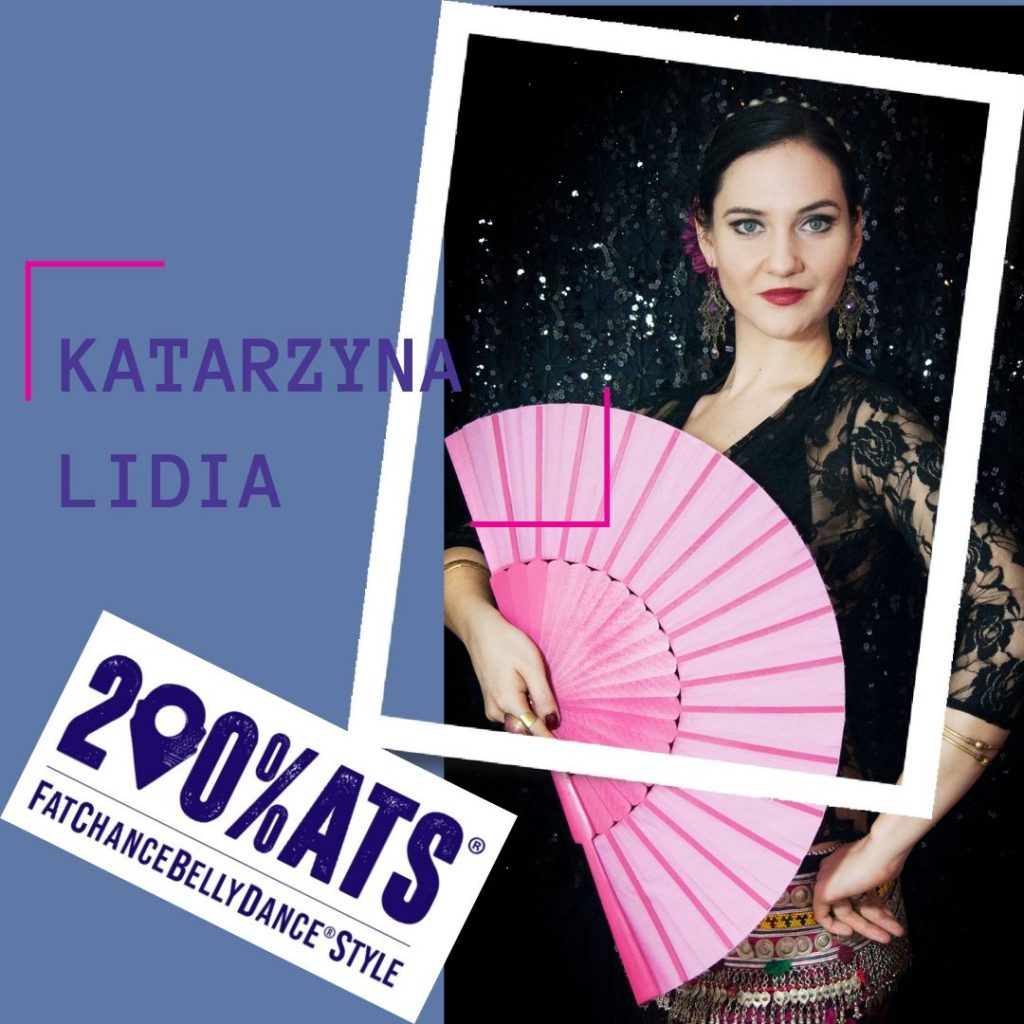 Katarzyna Lidia – Katarzyna is a certified FCBD® Partner Studio since 2014. Her goal is to get the best dance technique and improve the improvisation skills in pure FCBD® format.
She teaches FCBD® format at Hamsa Dance School which is the greatest school in Warsaw dedicated to diverse oriental styles.
Since 2014 she has developed the flamenco inspired Dialect Movement with flamenco fan. In 2016, with Agata Zakrzewska, she set up the Siren Project: dance troupe, workshop project and movement dialect with fan and manton.
Katarzyna is also PhD of Philosophy with a main interest in aesthetics and visual art.